When we were dating I clearly told Mac NEVER to buy me flowers on Valentines Day. Why you may ask? Two simple reasons: 1. I don't want him to buy me flowers on a day people say he must, I want him to buy me some because he wants to and he things they would make me smile. 2. Umm are you crazy 1 dozen roses today costs around $55.00 and that is the low end, only the flowers no vase no delivery….What!?!?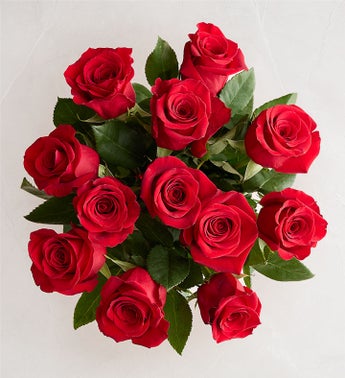 So not worth the money! Buy me some next week when they will be 1/2 that price…or less!
But that dosen't mean we don't celebrate the day. I know its commercial, but its there and why not celebrate our love? You can do anything from a night out to a night in, big extravagant gifts or a heartfelt card. Whatever your budget, spouse, time will want is what you should do.
Personally we  went out for a nice dinner on Monday and tonight we are exchanging gifts. I won't lie we went all out this year but its because we both know this is probably the last chance we have to completely spoil each other.
But it really dosen't matter what you do, or even if you spend a penny. What matters is that you just let them know you love them….not just today but everyday.