Don't forget about my neacklace giveaway that is up till 8/17!
I'm so sad the Olympics are over (ok not for me I still have lots on DVR but hey) so I thought I would take a break for a week from talking about running and such and would share a few things I've learned from the Olympics this year.
Never Discredit something you know nothing about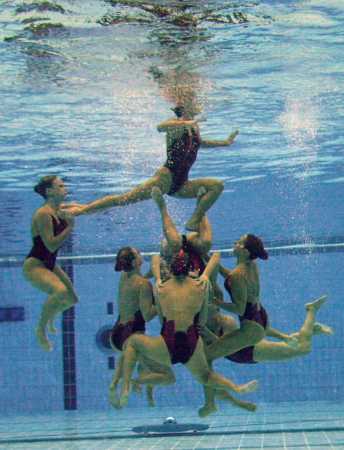 I'm pretty sure I've never seen synchronized swimming before, but I watched 2 duets and then quite a few team performances this year. Umm wow! Its not a new favorite sport by any means but I had no idea what they could do. I don't think I could tread water for 2 min straight let alone do all that they do. Just one example the lifts and throws they do, all with out touching the bottom of the pool, check them out above.
If you put your mind to it you really can do anything.
This is double-amputee sprinter Oscar Pistorius  trading  race bibs with Kirani James, the winner of that heat. Umm wow, who would imagine that not only would a double-amputee qualify for the Olympics let along make it all the way to the semi-finals in the 400m and the finals in the 4×400. Then again maybe my imagination is too small. For more about him click here. PS the Sign Language Interpreter in me loved the gesturing that happened between the two runners before the bib exchange.
When you play a team sport, its not about you.
"Its not about me, its about these 3 letters on my chest." -LeBron James Enough Said.
As a Nation we focus on the negative too much.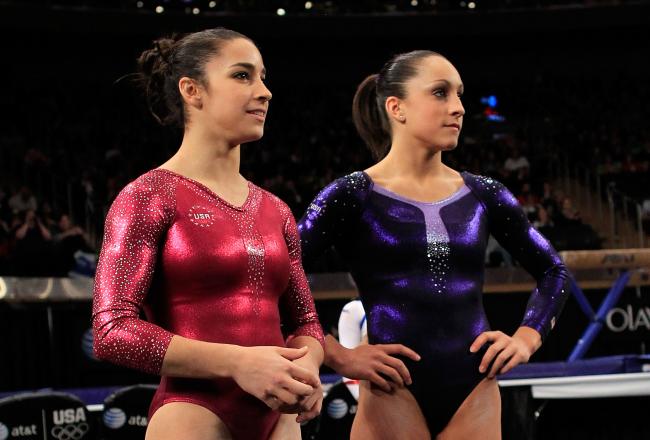 I was incredibly bummed for Jordan when she didn't make the all around competition because of the new rule. But what was even more disappointing was that in the days after all of the coverage was about how Jordan was cheated out of the all around and not how Aly made it 🙁 I wish Aly could have seen people excited for her nationally.