First of all….I was a featured link over at Natural Nesters! She liked the vinyl labels I made for my pantry.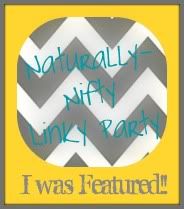 Ok back to the week in pictures. You already know most of my week was spent on a beach in CA photographing a paintball tournament it was a lot of fun.  One of the best tasting moments were the amazing cookies my cousin made for us to hand out to our teams.
LLP is LLPaintball the Facebook page for all our paintball stuff.
But when finals were over on Sunday we still had one more day in CA to spend however we pleased,we started by eating at a Diners, Drive-In's and Dives restaurant Paul's Coffee Shop. Which by the way on the West cost "Coffee Shop" means Diner. We wanted to try the Korean dish they make but its only available on Wednesdays. However their other famous dishes were amazing especially the Chicken Fried Steak. Can you believe he had never tried it before?!? 
Then we drove up into the mountains, I'm not sure what else to say, it was breath-taking.
The funny part was once we were 8,000 feet in the air where did we end up? In a quaint little lake town, feeding the ducks and doing a little shopping.
The only other thing I was super excited about this week (besides being back in my own bed) was going back to yoga. I haven't been since I hurt my shoulder and oh it was so needed. I feel so much better today!